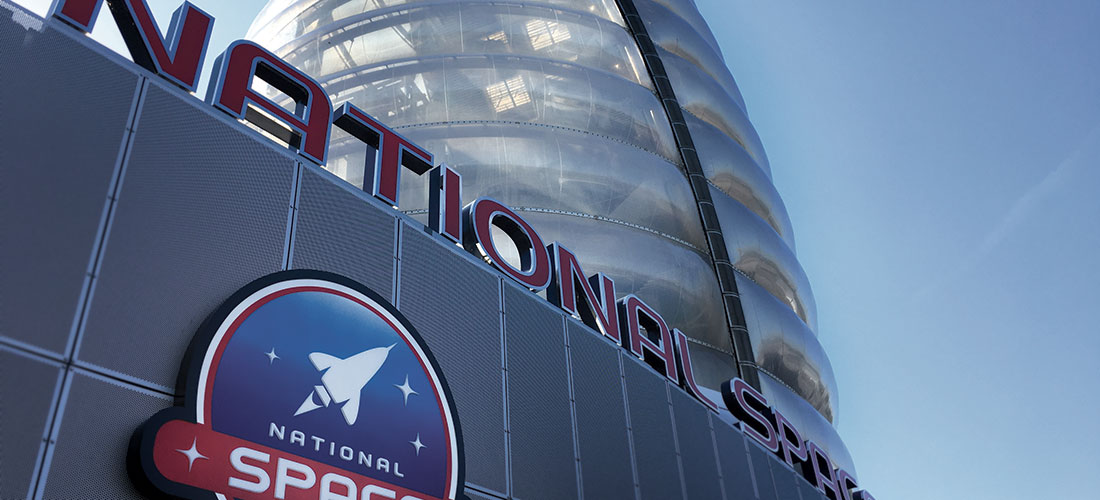 Sign Here were asked to bring their technical knowledge and expertise to help Mynt Design re-imagine the entrance to the National Space Centre.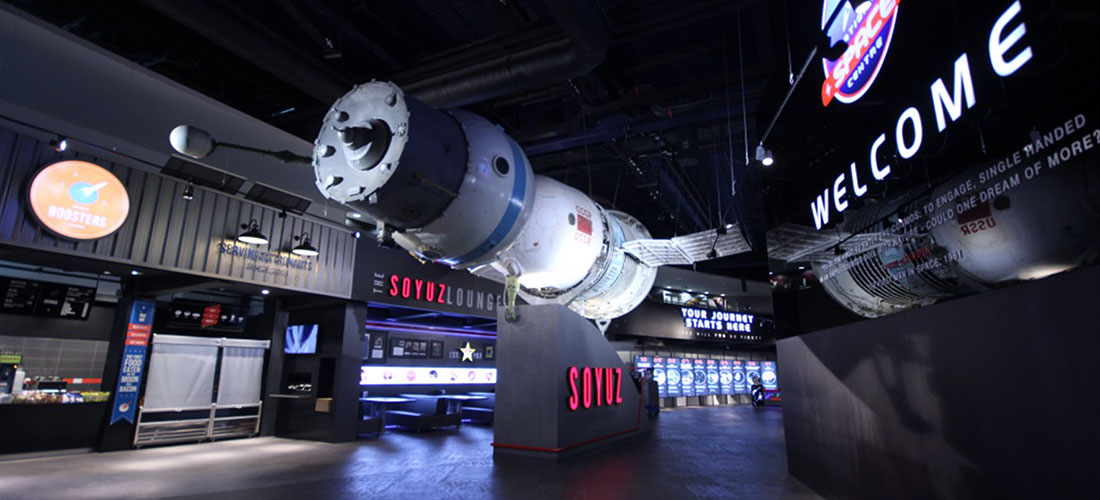 Using a combination of materials the new signage and graphics invite you into another universe. Dark and mysterious walls create an atmospheric backdrop to the main feature showcased in the centre of the foyer, the iconic Soyez Spacecraft. The surrounding area is dominated by strong illuminated signage that guides visitors towards the major attractions of the museum.

To add real depth and aesthetic value to the experience, we used a variety of manufacturing techniques, including built up lettering, laser cut metal oxidation, acrylic fabrication, printed graphics as well as aluminium exterior illuminated signage.

Following the launch of the new entrance, visitors increased by 22% and revenue at Boosters Cafe soared by 48%.