Sign Design
At Sign Here, we help our clients to build trust and present a brand consistently, using a range of materials and manufacturing techniques to help bring a brand to life in any space. With over 30 years experience in designing, fabricating and delivering innovative signage for a host of respected brands and businesses, you can trust us to deliver the right sign solution for you.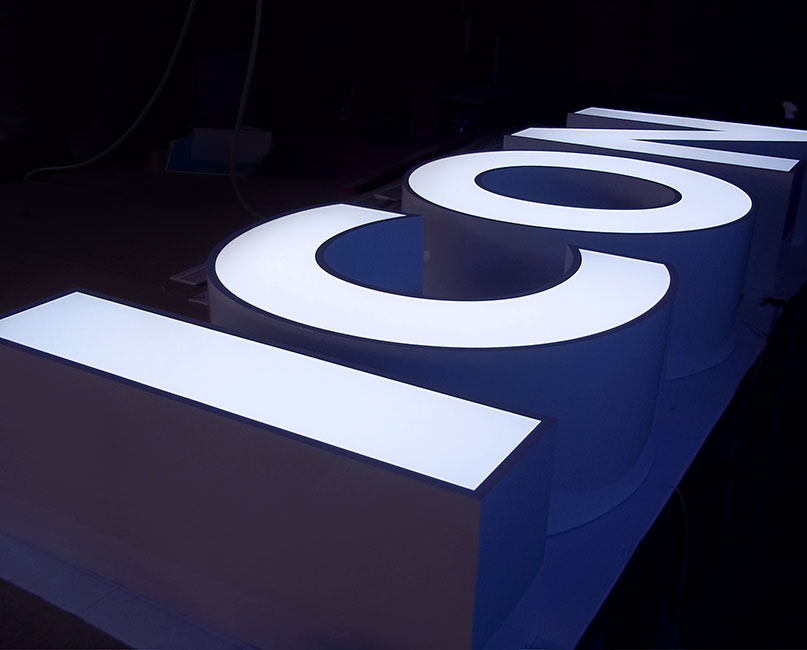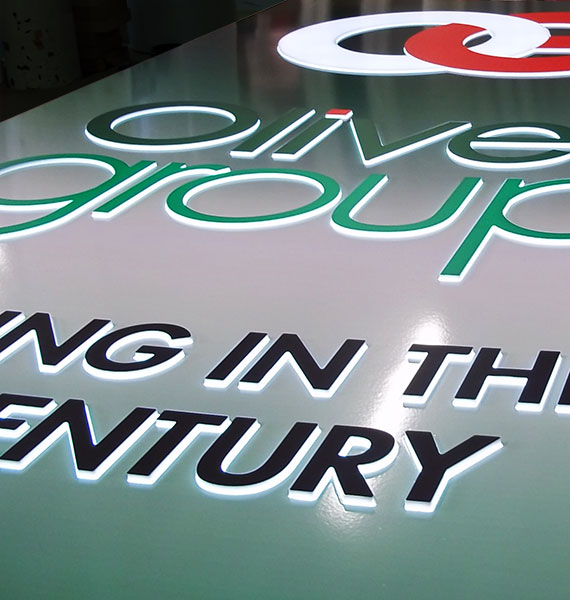 LED Illuminated Signs
Sign Here manufacture illuminated signs that can be custom made to virtually any shape or size, allowing you complete freedom of choice for lettering and logos.
By their very nature, illuminated signs are highly visible, standing out markedly from other signage types. They are increasingly popular within town and city centre environments where it can be a challenge to get your brand noticed. There's also the added benefit of being able to convey your brand at night which makes them very popular with businesses such as nightclubs, takeaways and restaurants.
Illuminated signs can be developed from a standard light box frame or manufactured to suit more complex requirements. We have the expertise within Sign Here to manufacture what you want, designed from scratch for a completely new, unique illuminated sign created to work within a specific environment, or to meet with particular client specifications.
From Flex Face boxes to Edge Lit displays, we have an extensive range of illuminated sign products available to meet your requirements for internally or externally illuminated signage.
Totem Signs
Whether small or large, we can create a high visibility totem which incorporates your brand in a variety of styles and finishes. Totems are ideal as 'welcome' signs at the entrance to your business, whether it be a corporate headquarters, petrol station, shopping centre, or any other kind of enterprise. They're also ideal as 'directional' signs in open spaces, such as recreational parks, grounds and car parks.
Aluminium and steel are just some of the materials that can be fabricated to create your bespoke made sign. Finishes, such as powder coating can be applied in any colour to match your corporate identity.
Projecting Signs
Projecting signs can be manufactured from a wide range of materials, including wood, metal and acrylics. These can be mounted using various fixing systems.
Commonly seen on high streets throughout the UK, this type of signage is designed to be seen from afar. Aluminium and steel fabrications offer strength and rigidity for projecting signs in various formats including halo effect back-lit illumination. We offer fret cut, push through and built up logo/lettering variations which literally make your sign stand out. We can shape and cut materials to house internal lighting, creating a bright and highly visible illuminated sign. Our sign making expertise means we can recreate your company's logo to any shape or size.
Gallery
Projects
Creating an out of this world experience for the award-winning National Space Centre
Sign Here were asked to bring their technical knowledge and expertise to help Mynt Design re-imagine the entrance to the National Space Centre.
View Project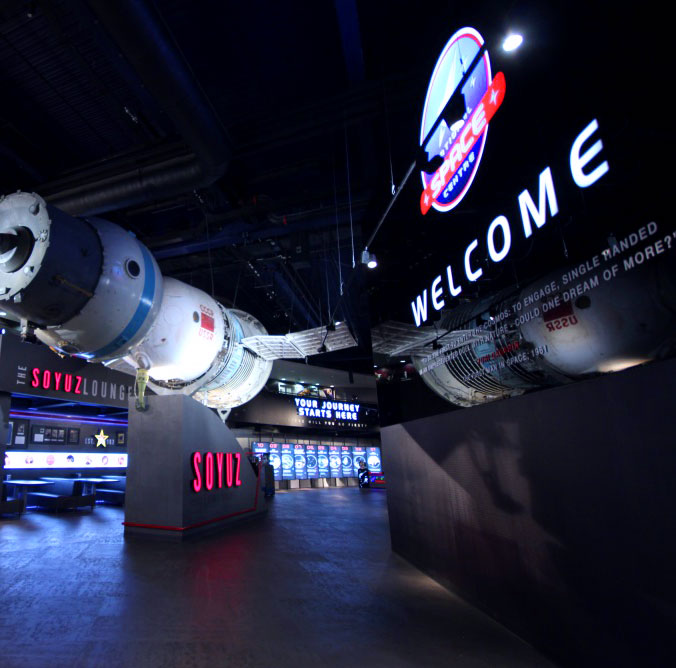 Some of the lovely things our clients are saying
First class service. We sketched out a design for our company sign and the Sign-Here team translated it into reality, recommended the best materials and fixings. The installation was hassle-free and quick.
Dafydd Prichard
Sign Here kitted out our gym and building with signs recently. Excellent quality and service. Paul is really knowledgeable and can advise on best materials, fixing and placement. Recommended.
Leicester MMA
Sign Here were very helpful from the start. They liaised with our logo designer from the start and made helpful suggestions and modifications which saved us a considerable amount of money. The job was completed to an excellent standard. Thank you for great service!
Middletons Lettings