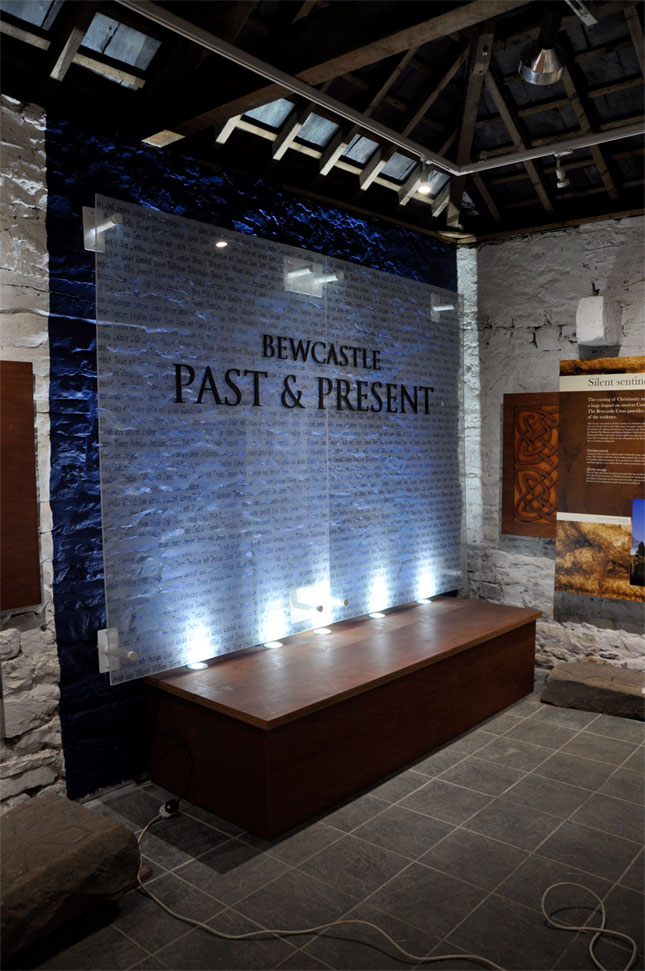 Saying yes to almost anything helps us achieve what our customers need to do to get their jobs done especially in museum work.
Vertigo Creative of Leicester is a company who produce high quality work for many museums around the country.
One such job was at Bewcastle, a former roman medieval fort just north of Hadrians Wall.
We produced several items that can be seen in the photos.
Router cut acrylic letters "Bewcatle past & present" are made from 10mm white acrylic & then wet sprayed a bronze paint colour.
Double sided tape is applied to the letter backs for fixing to the customer's clear acrylic wall.
Behind a series of picture boards are several wood "celtic effect" panels.
These were created by router cutting a pattern into the wood & then deep staining them.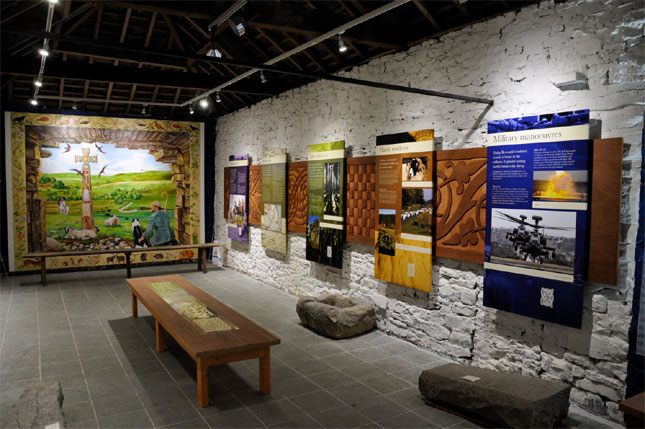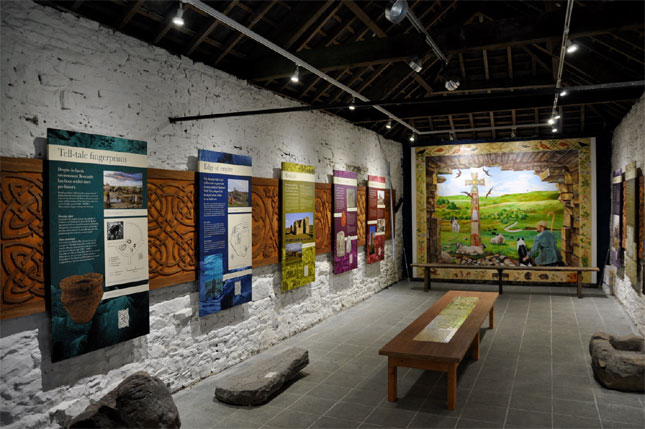 On top of the table shown is a series of reverse engraved 3mm thick brass plaques.
The reverse effect is very striking in its appearance & lends itself well the feel of Vertigo's project.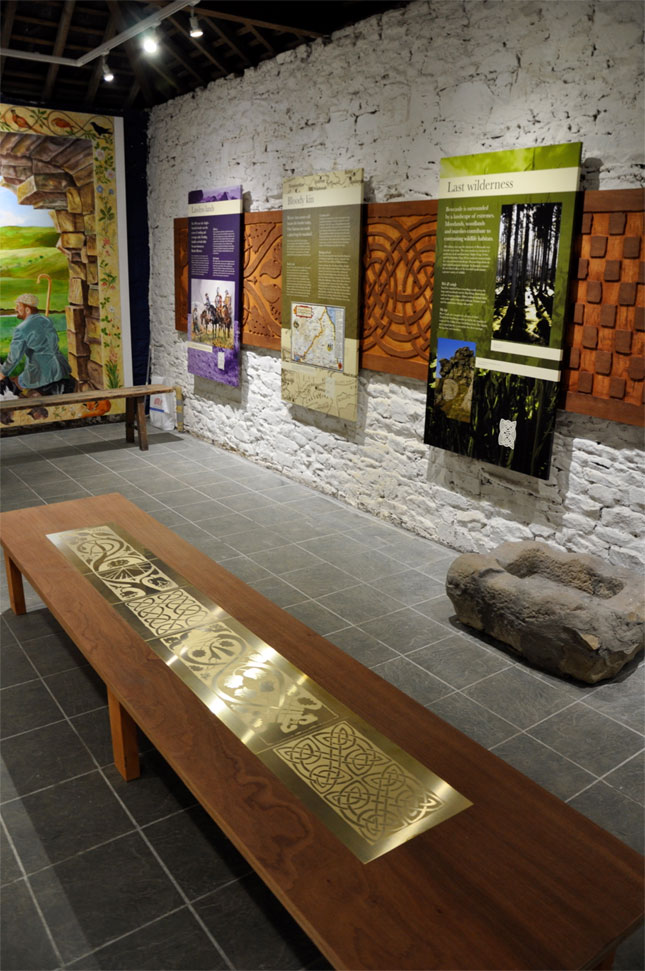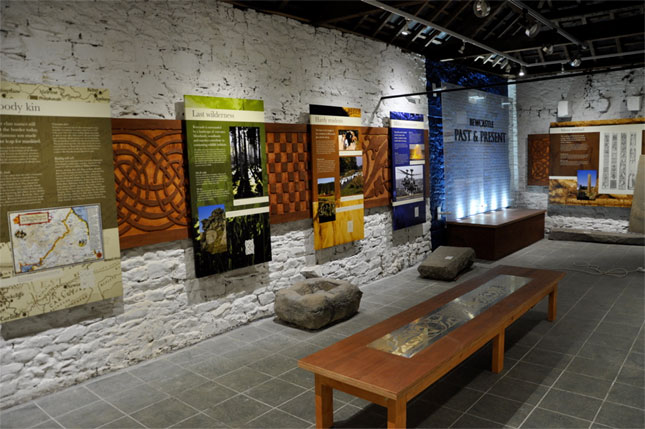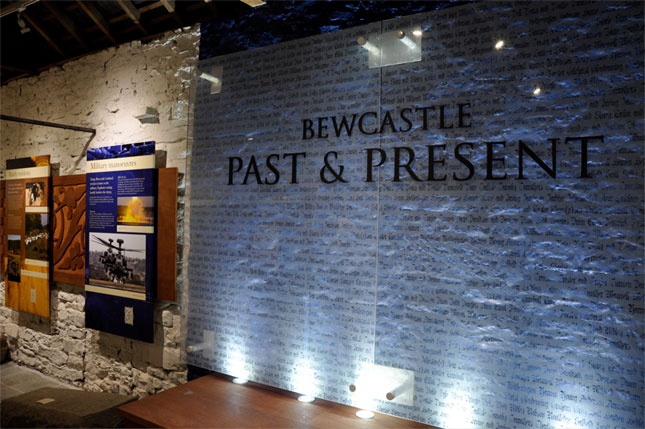 Sign makers Museum work
Learn more about Sign Here's Museum work by contacting Sign Here on Freephone 08085 428021. Alternatively, email our team at sales@sign-here.co.uk, or complete our contact form. We're leading Leicester sign makers providing bespoke, high quality sign products to businesses across the UK.
Also please visit Vertigo Creative's web site at www.vertigo-creative.com
Follow us on Twitter @SignsBySignHere