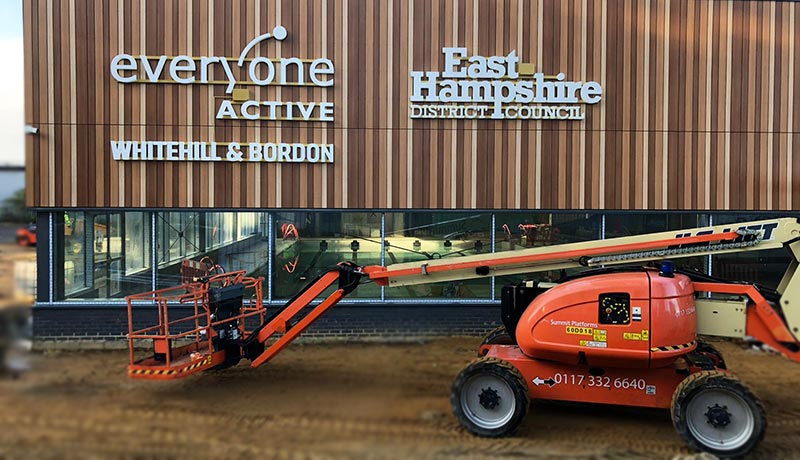 Sign Here Leicester are celebrating their 30th year in business and, despite the current pandemic situation, the demand for built up letters has never been greater.

Things have changed over the years but people still want a quality-made product at a reasonable price. Adapting our schedule around the furlough scheme proved too difficult so, after ensuring all safety procedures had been completed, we reverted back to having the staff in full time.

We have been very lucky to have a constant stream of work through a large leisure group, this on top of our usual trade work has been tricky juggling deadlines, but our in-house production facilities means that we can keep close control to achieve customers' requirements.

Since our humble beginnings in 1990, from a corner shop running just a small vinyl plotter, we have developed into a company serving a very large client base, the vast majority of which are trade contacts in the sign industry. Moving to larger premises and investing in machinery overs the years has enabled us to turn around a fast and efficient service in-house. We can literally have customers' orders on the workshop floor within minutes, obviously a massive advantage in our fast moving industry.

The introduction of our first CNC machine gave us the platform to start serving the trade with flat cut letters in a variety of materials including aluminium, foamex, composite, acrylic and wood. This then developed into taking on our first skilled acrylic letter builders and the kit required to progress further. Our biggest step was then to purchase a laser cutter as the demand for metal letters was getting greater and greater plus the employment of metal letter builders gave us the ability to control timescales a lot better.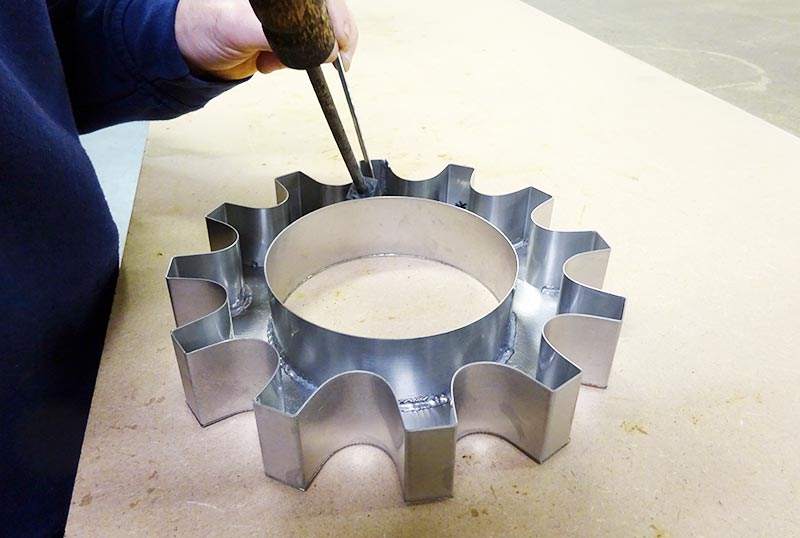 The leisure centre projects mainly consist of laser cut descaled stainless steel letters with hand fabricated built up returns soldered into position, they are then painted to RAL or Pantone colours. These are then mounted to opal acrylic back trays on spacers with led's mounted to give halo illumination. To create a clean illumination, they are then mounted to painted aluminium baseplates and fixing rails which contain all the led connection feeds.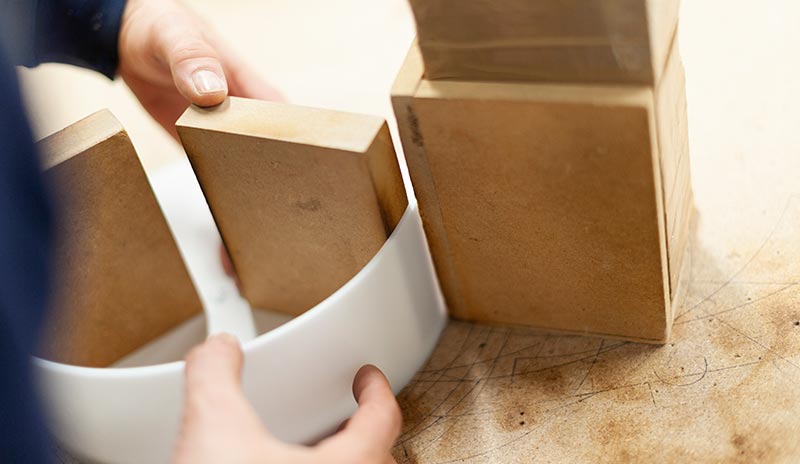 The final step was the installation, working from powered access units it was a case of fixing the brackets into place, liaising with on-site electricians to connect the feeds and mount the pre-wired sets into location. We believe it's a common misconception that we are only a trade supply company, however we do offer a full design to installation service across multiple sectors.